WHAT IS STARTUP WEEK?
Penn State Startup Week powered by PNC is a University-wide event that takes place every spring and brings some of the leading minds in entrepreneurship and innovation to Penn State campuses across the Commonwealth. Past Penn State Startup Week events have featured entrepreneurial workshops; networking events; student pitch competitions; and presentations from startup founders and corporate innovators, including many Penn State alumni.
By connecting students with innovative alumni and pioneers who are achieving success in a variety of disciplines—through startup initiatives of their own or with new ventures in already established organizations—Penn State Startup Week inspires students to go beyond what is expected of them and expand their minds to think more broadly in whatever career path they choose.
History of
Startup Week
Penn State Startup Week was founded in 2012 by the College of Information Sciences and Technology as "IST Startup Week." The event was created to celebrate a $400,000 gift from David Rusenko ('07 IST) that advanced IST's commitment to supporting student entrepreneurs. The gift — the largest from a graduate in the college's history — created the "David Rusenko Emerging Entrepreneur Scholarship" and the "David Rusenko Entrepreneur-in-Residence Scholarship," both of which continue to help IST students launch their own companies while they are still in school. The growth of the event to Penn State Startup Week in 2017 built on this effort to engage nearly every corner of the University. Past events have drawn speakers from around the country, including the founders of and leaders at high-profile companies like Weebly, Dropbox, Reddit, Lands' End, IBM Watson, and Microsoft.
WHERE WE ARE TODAY
Startup Week has grown exponentially since it's inception, which would not have been possible without the support of our partners within the University. We extend our sincere appreciation and gratitude to our partners for their support in the past, present, and future.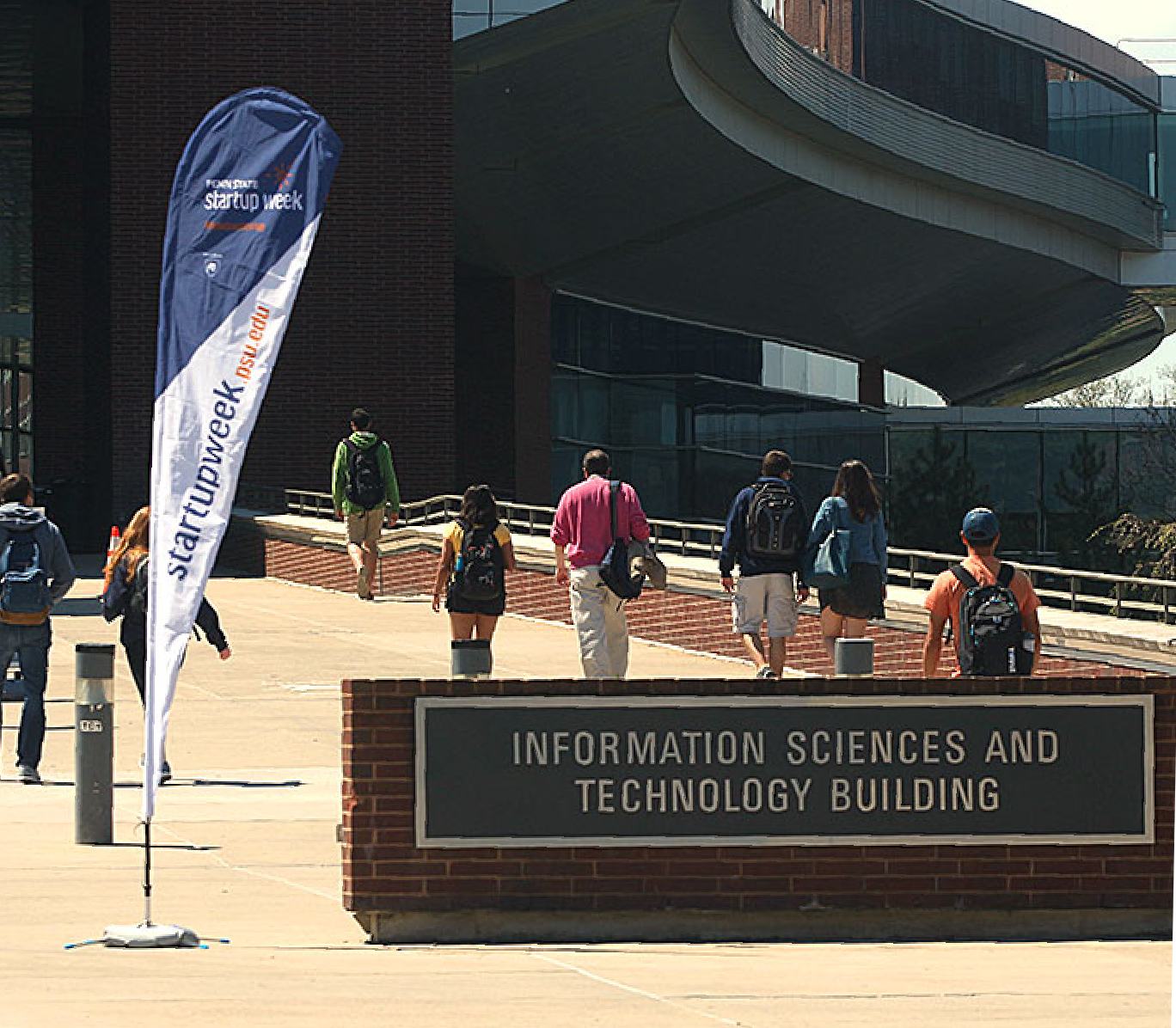 Contact us
Want to know more about Startup Week? Ask us.