UNIVERSITY-WIDE PITCH COMPETITIONS
Throughout the year a variety of student competitions are held, giving Penn State student, faculty, alumni and others the opportunity to develop and grow exciting business and non-profit ideas. Many of these competitions use Startup Week as the setting for their final pitch contest or to celebrate major milestones in their programs.
Ag Springboard

Competition
An annual Stark Tank-style business pitch competition for students in all colleges and all campuses with ideas related to food, ag, community, and bio-renewables. Teams of 2-5 students present a polished pitch for a new business or non- profit organization.
Learn more about Ag Springboard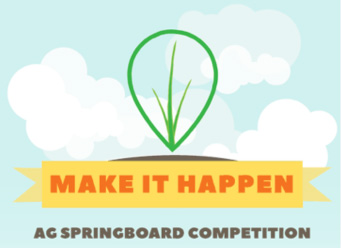 Requirements
At least one student on the team must be enrolled in the College of Agricultural Sciences.
Prizes
1st place: $7,500
2nd place: $2,500
Additional in-kind prizes consisting of resources to help advance the business idea will be awarded
Contact
Arts business

idea competition
Requirements
Individuals or teams present a business plan based on an arts-based product or service.
Prizes
1st place: $5,000
2nd place: $2,500
3rd place: $1,500
4th place: $1,000
Contact
HackPSU is Penn State's educational hackathon that attracts hundreds of students for 48 hours of creation, innovation, and fun. All are welcome to join, from seasoned coding veterans to first-time hackers from any major or field.
Learn more about HackPSU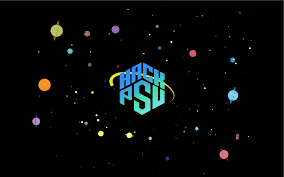 Requirements
Any student currently enrolled in full time or part time higher education.
Any person under 18 must be a Penn State University student at the date of the event to participate.
Prizes
Sponsor swag, prizes, and more!
Contact
Happy Valley Capital

Pitch Competition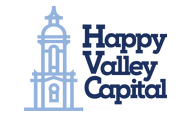 Requirements
Any student-run startup is eligible to apply.
At least one founder must be a current Penn State student.
Prizes
1st place: $5,000
2nd place: $3,000
3rd place: $2,000
Contact
A challenge for early-stage ideas where student teams identify an important problem that can be solved using digital innovation. Teams are mentored by faculty and experienced entrepreneurs for a chance to win prizes that advance their idea and professional network.
Learn more about the IdeaMakers Challenge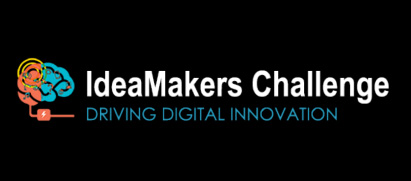 Requirements
Teams of 2-5 undergraduate students from multiple majors/colleges
Solution must include technology as a key component
Prizes
Top two teams receive a fully paid trip to an entrepreneurship conference or to visit a well-known startup company.
Contact
An undergraduate pitch competition that culminates in "The Investment," a television show where student startups compete for significant investment dollars for their companies.
Learn more about the Inc.U Competition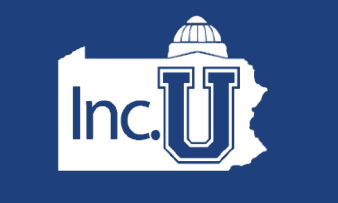 Requirements
Business ideas must be based on an original idea.
Must be at least 50% owned by full time, undergraduate Penn State students.
Prizes
Win up to $30,000
Finalists pitch on WPSU-TV show, "The Investment"
Contact
Aspiring entrepreneurs are invited to venture into the LION Tank™ for a chance to make their ideas come to fruition.
Learn more about LION Tank™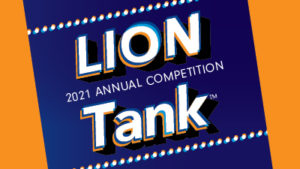 Requirements
Record a short video describing your business concept, what problem it solves, and why you are uniquely positioned to solve it.
Fill out the application form.
Any individual Penn State student (any major/any campus) or team can apply.
Prizes
1st: Microgrant award of $1,500
2nd: Microgrant award of $1,000
Contact
Student teams with diverse talents and world-changing ideas in health, humanitarianism, education, sustainability, or climate change compete for cash prizes and the chance to pitch functioning solutions to representatives from leading AI companies.
Learn more about the Nittany AI Challenge

Requirements
Structured, year-long competition divided into three distinct phases, each with unique submission criteria.
Open to undergraduate students from all campuses and academic colleges.
Prizes
Compete for total prize pool of $50,000
Contact
Start.Me.Up Mini-Challenge
The Start.Me.Up Mini-Challenge lets you show off your creative chops and build your resume while working with real companies on real projects. Compete with other students to deliver on a real need of a local company. Think of it like a freelance gig, but with prizes.
Learn more about the Start.Me.Up Mini-Challenge

Requirements
Open to all Penn State students
Prizes
1st: $400 gift card
2nd: $300 gift card
3rd: $200 gift card
Contact
The Creating Shared

Value Challenge
All Penn State students are invited to join and compete with students from around the world in this opportunity to create a better future. You'll get all of the tools you need to understand creating shared value (CSV) and sustainable management. It's your job to come up with the next big idea, whether that's your own impact startup or a recommendation for big business.
Learn more about the Creating Shared Value Challenge
Requirements
All students and recent graduates, from all academic institutions, disciplines, and backgrounds
Anyone can solve the challenges, and no prior knowledge is required.
Tackle challenges solo, or with a team (of up to 5 team members).
"What's Your Big Idea?"

Challenge
Requirements
Open to all Penn State Shenango students, faculty, and staff
Prizes
Receive up to $500 towards your new startup
Receive personal mentoring through Penn State Shenango's VenturePointe incubator, the eCenter @ LindenPointe
Contact
CONTACT US
Interested in competing or have questions?