UNIVERSITY-WIDE PITCH COMPETITIONS
Throughout the year, a variety of student competitions are held, giving Penn State students, faculty, alumni and others the opportunity to develop and grow exciting business and nonprofit ideas. Many of these competitions use Startup Week as the setting for their final pitch contest or to celebrate major milestones in their programs.
Accelerator Rap

Challenge
The Accelerator Rap Challenge is a national contest hosted by the Cape at Penn State that addresses the lack of diversity in innovative entrepreneurship. Open to all undergrads, the challenge is to create a short School House Rock-style animated music video that can help 8-12-year-olds understand innovative entrepreneurial work.
Learn more about the Accelerator Rap Challenge
Requirements
Works must be animation (not video)
Works must be less than 2 minutes in total run time
Works must be created by teams (2-5 people)
Each team must be composed of undergraduate students enrolled in US colleges and universities at the time of submission
Prizes
Prizes will be awarded to a winner in each of the five categories and to a winner overall, in $500 and $1,000 payouts.
Contact
Ag Springboard

Competition
An annual Shark Tank-style business pitch competition for students in all colleges and all campuses with ideas related to food, ag, community, and bio-renewables. Teams of 2-5 students present a polished pitch for a new business or nonprofit organization.
Learn more about Ag Springboard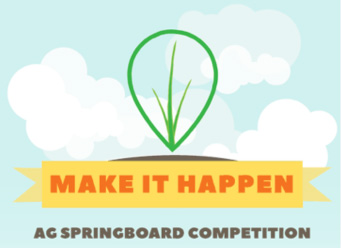 Requirements
At least one student on the team must be enrolled in the College of Agricultural Sciences.
Prizes
1st place: $7,500
2nd place: $2,500
Additional in-kind prizes consisting of resources to help advance the business idea will be awarded
Contact
Arts business

idea competition
Requirements
Individuals or teams present a business plan based on an arts-based product or service.
Prizes
1st place: $5,000
2nd place: $2,500
3rd place: $1,500
4th place: $1,000
Contact
HackPSU is Penn State's educational hackathon that attracts hundreds of students for 48 hours of creation, innovation, and fun. All are welcome to join April 9 - 10, 2022, from seasoned coding veterans to first-time hackers from any major or field.
Learn more about HackPSU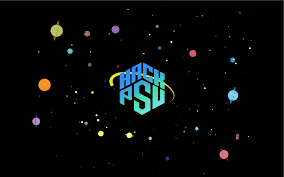 Requirements
Any student currently enrolled in full-time or part-time higher education.
Any person under 18 must be a Penn State University student at the date of the event to participate.
Prizes
Sponsor swag, prizes, and more!
Contact
Happy Valley VC & Innoblue

Pitch Competition
Compete for monetary prizes totaling $25k while pitching to, getting feedback, and networking with judges and attendees from a wide range of professional entrepreneurial backgrounds. All applicants have the opportunity to win monetary prizes even if they are not selected among the five finalists. The top 5 startups selected as finalists will get access to Happy Valley VC's Startup Advisory Program, which includes pitch deck support, business-focused office hours with key startup support programs within the ecosystem, a curated online library of resources to build startups, as well as dedicated mentors from the industry. Following the competition, finalists will continue to receive support from the Happy Valley VC network as they progress in their entrepreneurial journey and scale their startup!
Learn more about Happy Valley VC's Pitch Competition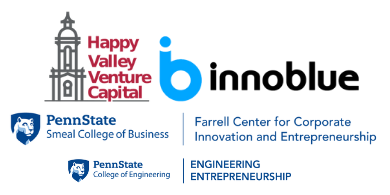 Requirements
Apply by Monday, February 24, 2023
At least one team member should be a Penn State student (including Undergraduate, Masters, or PhD students)
Prizes
Monetary prize totaling more than $25k for 1) Top 5 Startups 2) ESG-impact 3) Minority Founder 4) People's choice
Contact
A challenge for early-stage ideas where student teams identify an important problem that can be solved using digital innovation. Teams are mentored by faculty and experienced entrepreneurs for a chance to win prizes that advance their idea and professional network.
Learn more about the IdeaMakers Challenge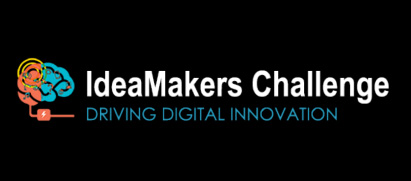 Requirements
Teams of 2-5 undergraduate students from multiple majors/colleges
Solution must include technology as a key component
Prizes
Top teams will receive mentorship from faculty, industry experts, and experienced entrepreneurs while they compete for prizes that advance their idea and grow their professional network.
Contact
An undergraduate pitch competition that culminates in "The Investment," a television show where student startups compete for significant investment dollars for their companies.
Learn more about the Inc.U Competition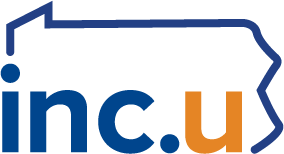 Requirements
Business ideas must be based on an original idea.
Must be at least 50% owned by full-time, undergraduate Penn State students.
Prizes
Win up to $30,000
Finalists pitch on WPSU-TV show, "The Investment"
Aspiring entrepreneurs are invited to venture into the LION Tank™ for a chance to make their ideas come to fruition.
Learn more about LION Tank™
Requirements
Record a short video describing your business concept, what problem it solves, and why you are uniquely positioned to solve it.
Fill out the application form.
Any individual Penn State student (any major/any campus) or team can apply.
Prizes
1st: Microgrant award of $1,500
2nd: Microgrant award of $1,000
Contact
Student teams with diverse talents and world-changing ideas in health, humanitarianism, education, sustainability, or climate change compete for cash prizes and the chance to pitch functioning solutions to representatives from leading AI companies.
Learn more about the Nittany AI Challenge

Requirements
Structured, year-long competition divided into three distinct phases, each with unique submission criteria.
Open to undergraduate students from all campuses and academic colleges.
Prizes
Compete for total prize pool of $50,000
Contact
"What's Your Big Idea?"

Challenge
Requirements
Open to all Penn State Shenango students, faculty, and staff
Prizes
Receive up to $500 toward your new startup
Receive personal mentoring through Penn State Shenango's VenturePointe incubator, the eCenter @ LindenPointe
Contact
CONTACT US
Interested in competing or have questions?